WaterPiPP Meet the Market event on the 22 June in Milan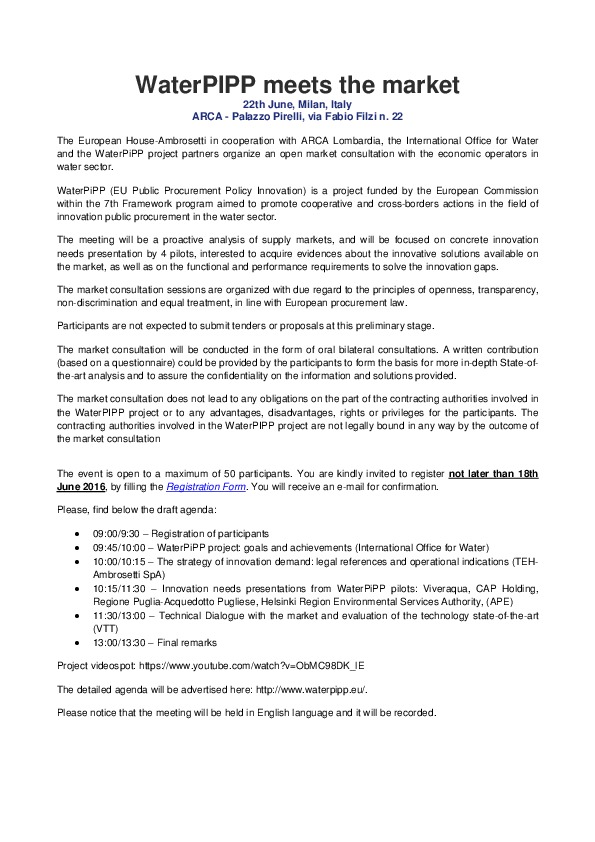 WaterPiPP project invites all interested economic operators to take part on the upcoming Meet and Market event.
The one day meeting will be held in Milan, in Italy on the 22 June 2016.
The meeting will be a proactive analysis of supply markets, and will be focused on innovation needs presentation by the forum ongoing WaterPiPP relevant projects, interested to acquire evidences about the innovative solutions available on the market, as well as on the functional and performance requirements to solve the innovation gaps.
For further details on the participation please see the attached invitation in English and in Italian.
Participants are responsible for their own travel, accomodation and other costs.Please feel free to register online by filling out the Registration Form.
Look forward to your participation!