11th Annual Combating Legionella & Water Treatment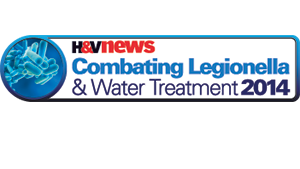 The 11th Annual Combating Legionella & Water Treatment conference , taking place on 24-25 September at Holte Suite, Aston Villa Park, Birmingham, is a comprehensive and cutting-edge event that will ensure engineering and facilities management teams are able to prevent legionella bacteria and comply with water safety regulation.
Brought to you by H&V News, the leading media brand for the building services industry, the conference also provides essential updates on regulation and litigation best practice and debates the challenges facing risk assessments and compliance in the UK.
If you're overseeing large or diverse estates, don't miss out on the unique opportunity to network with your peers in public and private facilities management : from hospitals to hospitality, housing and real estate companies, as well as regulators, councils' representatives and key experts about the future of legionella prevention and water treatment .