12th International Conference: Computing and Control for the Water Industry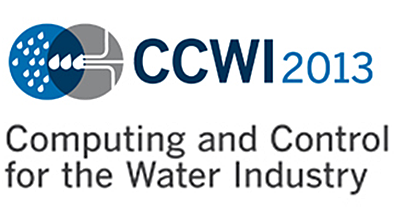 For the first time the CCWIseries of biennial conferencesinitiated by the universities ofBrunel, De Montfort, Exeter, Sheffieldand Imperial College will be heldoutside the United Kingdom. It will takeplace in Perugia, Italy. The Universityof Perugia and the Technical Universityof Bari are proud to be hostingthis conference as well as the nextWater Distribution Systems Analysisconference (WDSA2014).
The main focus of the conference is on water supply/distribution and urban drainage/seweragesystems.
Topics of interest include, but are not limited to, thefollowing:
Water engineering solutions for smart, liveableand sustainable cities;
Systems modeling, optimization and decisionsupport;
Asset management and performancemodeling;
Demand forecasting, leakage and energymanagement;
Real time monitoring, modeling, predictioncontrol and data management issues;
Impacts of climate change on urban watermanagement;
Sustainable urban water managementincluding flooding issues;
Water and wastewater treatment modeling,optimization and control;
Water quality modeling;
Advances in sensors, instrumentation andcommunications technologies;
Data management including SCADA and GIS;
Security, reliability and resilience;
Case studies and practical applications.
Other topics, e.g. groundwater or costal areamanagement, which relate to those listed above mayalso be included.