12th National Monitoring Conference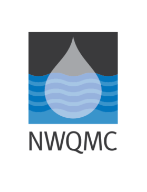 After careful consideration and in consultation with our partners and planning team, the NWQMC has decided to move the 12th National Monitoring Conference to an all virtual platform for the week of April 19, 2021. A virtual conference will allow for maximum partner participation and maintain the best interest of the health and wellbeing of our attendees, sponsors and exhibitors.
We are still in the planning stages of this new format, but we expect the program to include:
Plenary sessions with live Q&A
Daily technical presentations with live Q&A
"On your own sessions," view recorded presentations on your timetable and ask the authors questions
Poster Session with "lightning" presentations
Talks and posters will be available to attendees on demand during the conference week, no need to miss any talks of interest due to overlapping times
Daily networking opportunities
Virtual exhibits from NWQMC affiliates, nonprofits and sponsors
Virtual Fluid 5K fun run
Stay tuned for more detailed information on the virtual program, registration, awards, and more!
The National Water Quality Monitoring Council will host its 12th National Monitoring Conference online during the week of April 19, 2021. All federal, state, tribal and local water professionals, nonprofits, academia, and volunteer citizen scientists are welcome at this important national forum.
Networking and opportunities to create new relationships will abound for attendees. Whether you seek to develop new skills, learn about the latest technologies, or simply exchange information on a wide variety of topics relevant to water resources, the National Monitoring Conference is for you. Lakes and wetlands, rivers and streams, coastal waters and estuaries, groundwater, and processed water—all water resources—will be represented. The conference attracts the highest quality professional papers and posters and is a destination conference for many in the field.
2021 Conference Themes Include:
Monitoring Biological Integrity and Ecological Health in Rivers and Streams, Lakes and Reservoirs, Wetlands, and Estuaries
Emerging and Persistent Contaminants of Concern to Aquatic Life and Human Health
Monitoring Water Across a Changing Hydrologic Cycle
Tools to Mine, Share, and Visualize Water Quality Data
Tools to Acquire, Analyze and Model Water Quality Data and Relationships
New Technologies for Remote Sensing and Satellite Applications, Continuous and Discrete Monitoring, and Other Applications
Effective Monitoring Collaborations and Partnerships
Assessing Nonpoint Source Impacts on Water Quality and Measuring Effectiveness of Best Management Practices
Assessing and measuring the effectiveness of TMDLS and Watershed-based Management
HABs and Other Nutrient Relationships
Groundwater monitoring, characterization, and trends
Please distribute this announcement to your staff and water colleagues
Questions? Learn more about the Council and previous conferences at: http://acwi.gov/monitoring/. Contact the 2021 National Water Monitoring Conference Co-Chairs Lareina Guenzel, Guenzel.Lareina@epa.gov; Tim Oden, toden@usgs.gov; and Marie DeLorenzo, marie.delorenzo@noaa.gov. To get on our conference mailing list, please contact Philip Forsberg, pforsberg@nalms.org.