2014 IWA World Water Congress & Exhibition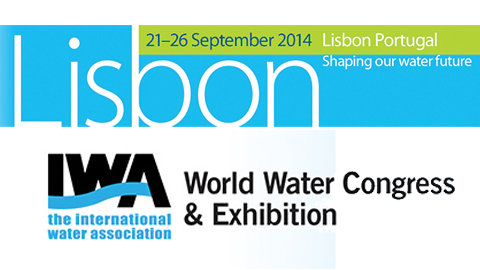 The IWA World Water Congress & Exhibition is the high-profile international event organised by the International Water Association (IWA). 2014's congress will be held in Lisbon, Portugal, 21-26 September.
You are invited to contribute to this event by sharing your knowledge—leading water professionals from all around the globe will touch on every aspect of the world's water issues. This is your chance to make an impact on pressing challenges such as urbanisation, climate change, the rapid development of technology and better access to information.
You'll join 5,000+ people at the congress and exhibition for intense debates, informative workshops and high-quality congress sessions. There will be delegates from universities, research institutions, companies, governments and councils, NGOs, and experts from fields such as agriculture, urban planning and energy.