2nd Annual Power and Desalination Summit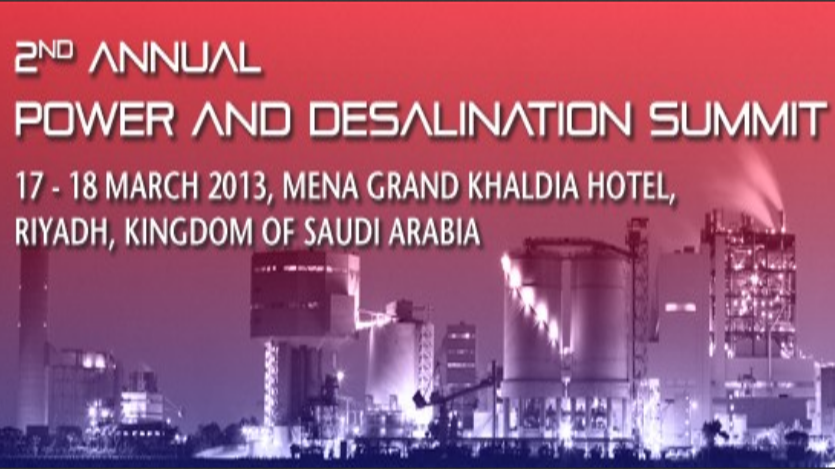 Fleming Gulf is delighted to announce the '2nd Annual Power & Desalination Summit ' in the Kingdom of Saudi Arabia on 17-18 March 2013. The summit will serve as a unique platform for the convergence of key players and decision makers from around the world to discuss and debate the regional challenges in a competitive landscape.
Desalination experts, economists & analysts are closely watching the developments in the region, as the Kingdom is planning to invest heavily in the sector and redefine the existing processes in the coming years in order to bolster its stands as the power & desalination leader in the world.
The top class event will witness lessons, practical experiences and know-how from governing bodies, cutting edge solution providers, and research analysts from the finest institutions through case-studies and presentations on leading topics including the future prospects in integrating power with desalination, extended applications of renewable energy in desalination, opportunities in Forward Osmosis, cost - efficient MSF/FBE, status & future prospects of thermal / RO desalination technologies, etc.