2nd Clean Pacific Roundtable, "Pathways to a Clean Pacific"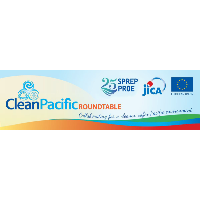 Currently, the 2nd Clean Pacific Roundtable is being held at the Pacific Island Forum Secretariat Conference Room in Suva, Fij from 20 to 22 August. It is spearhedaed by the Secretariat of the Pacific Regional Environment Programme (SPREP) with the support of the European Union and Japan.
This 2018 conference will
Enable the monitoring and progress reporting of Cleaner Pacific 2025;
Facilitate dialogue and networking in the region on waste issues and initiatives and explore additional investments and funding opportunitues toward a safer and sustainable waste management systems; and
Coordinate donor mechanisms in the region and optimise use of investment and funding allocation for the waste and pollution sector.
To learn more on this conference: https://www.sprep.org/clean-pacific-roundtable-2018