3rd International Bursa Water Conference & Exhibition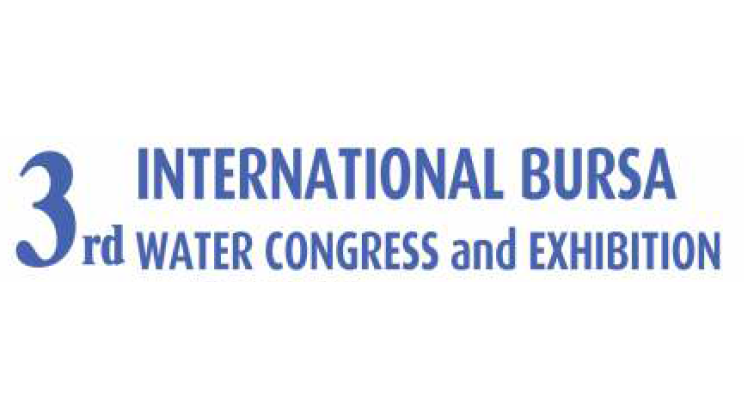 With the aim of gathering information and holding discussions about these issues in our Country; Bursa Metropolitan Municipality, Bursa Water and Sewer Administration and the Water Foundation has decided to conduct a conference on March 22-23-24th, 2013, which will occur at the same time as the water, meteorology and forest days are celebrated worldwide.
The detection, development, management and maintenance of the water sources in the world and in our country, and determining the water problems and conducting researches for solutions on different administrative levels from local governments to central administrations require for a harmonious and simultaneous sequence. Healthy and efficient answers for the water problems of our country and the local governments could only be found when the public, local governments, metropolitan municipalities, different public institutions and even the Grand National Assembly of Turkey work together harmoniously like the beads of a rosary. Local governments constitute the bottom unit for water consumption today, and in order for them to share their experience, information and solutions with similar administrations, there is a need for meeting where common discussions can be held and solutions can be offered. With this aim, a conference in March 2013 has been planned to be conducted, expecting the contributions of all local governments in our country.