3rd International Conference On Chemistry and Chemical Engineering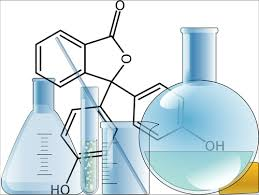 The Chemistry2020 Conference will feature talks on the cutting edge of the discipline that include new innovations, technologies and compounds that advance the science.
This Chemistry2020 Conference for Young Scientists aims to offer a platform for young researchers at master, Ph.D. or early post-doc level from chemistry and life sciences to meet, present research and exchange experience and knowledge. We strive to become more and more international and succeed in doing so. It will provide an international plat form for meeting researchers from all over world, and also create new opportunities & establishing new collaborations.
Young Scientist Award is the International National Top level research award for the best research work in the field of Chemistry and Chemical Engineering 3 students from this conference will be selected for this award by the board members of Chemistry2020 Summit.
Benefits-
1. Young Scientist Certificate
2. Medals
3. Momentoes
4. International National Level Recognition every year
5. Global level Industries Association
6. Scholarship
7. Career Guide by our Mentors.
Mark Your Calendars for Chemistry2020 meet on June 18-19, 2020 at Berlin, Germany.
Attendess( Plenary & Keynote Speakers):-
Prof. Christo Boyadjiev, Bulgarian Academy of Sciences, Bulgaria
Prof. Vesselin Shanov, University of Cincinnati, USA
Prof. Andrey Dmitriev, Ural Federal University, Russia
Prof. Arieh Ben-Naim, The Hebrew University of Jerusalem, Israel
P Prof. Alexander Buzynin, Russian Academy of Sciences, Russia
Prof. Jean-Claude Charpentier, Former Dean of ENSIC & University of Lorraine, France
Prof. Vakhtang Barbakadze, Tbilisi State Medical University, Georgia
Prof. Suleymenov E.N, Kazakh-British Technical University, Kazakhstan
Prof. Salah Arafa Mohamed, The American University in Cairo, Egypt
Prof. Imre Klebovich, Semmelweis University, Hungary
Dr. Moinuddin Sarker, President & CEO of Waste Technologies LLC, USA
Dr. Abdeen Mustafa Omer, Energy Research Institute, UK
Dr. Sumit Kumar Gupta, Parishkar College of global Excellence Jaipur, India
Prof. Shailendra N Kulkarni, Vice Chancellor & Professor of APG Shimla University, India
Prof. U. S. Rai, Banaras Hindu University, India
Dr. Masahiro Kamitani, Kitasato University, Japan
Dr. Jinlong Wu, North Minzu University, China
Dr. Yathrib Ajaj, Ruhr University Bochum, Germany