4th Maghreb Conference On Desalination & Water Treatment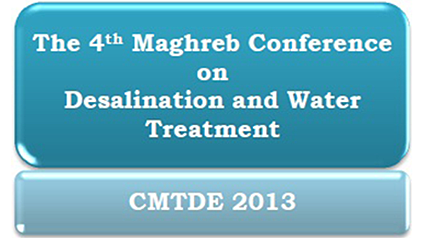 This Fourth Maghreb Conference on Desalination and Water Treatment provides an excellent forum for scientists, professionals and technologists especially from North Africa countries. It will be devoted to fresh water for the Maghreb where the situation is dramatically more serious with rapidly increasing population and much lower rainfall. The following objectives will be discussed:
Present state of the art of desalination and water treatment,
Research and applied work in desalination and water treatment,
Needs for Maghreb countries in research, formation and cooperation.