AIDF and ESCAP Water Security Summit: Asia 2014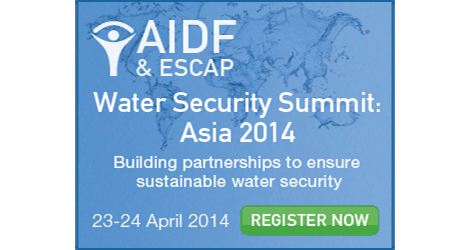 The Aid & International Development Forum is the world leading forum dedicated to uniting leading experts in water security , including international researchers, development agencies, NGO's, UN and private sector organisations. AIDF summits are designed to create a mutual platform to facilitate and encourage sharing industry knowledge and experiences and contribute ideas on how to develop more effective policies to improve sustainable water management , economic opportunities and water related disaster relief in the Asia Pacific region.
AIDF and ESCAP Water Security Summit: Asia 2014 will be a unique global platform promoting water sustainability in vulnerable regions. With the objectives of improving co-ordination across the region, maximising existing opportunities by increasing the involvement of the private sector in aid, humanitarian relief and development. This summit has been organised to attract the worlds attention through forming an exclusive platform of global expertise.