Aqua Aquaria India 2015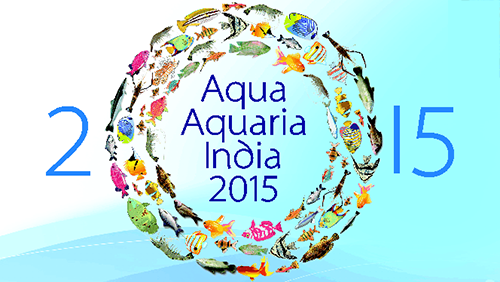 The Marine Products Exports Development Authority ( MPEDA ), under the Ministry of Commerce & Industry, Government of India, is organising Aqua Aquaria India (AAI) at Andhra Loyola College campus in Vijayawada, Andhra Pradesh from 20 - 22 February 2015 . This biennial event is the largest aquaculture cum aquariculture show in Asia involving an exposition of recent developments in aquaculture and ornamental fish sectors along with technical sessions focusing on themes relevant for the development of the sectors.
The marine products exports have touched an all time high of US$ 5008 million during 2013-14, 64.12% of this comprises of shrimp and of which 73.31% was cultured, that shows the significant role played by shrimp and aquaculture industry in Indian seafood sector .
Previous edition of the event was an overwhelming success with 155 Exhibitors, 5000 delegates and thousands of visitors at the expo and this edition promises to be bigger and better with 300 exhibitors, 20,000 delegates and more visitors.
AAI 2015 is focusing on the Diversification & Sustainable Aquaculture highlighting the need for diversified aquaculture activities holding the principles of sustainability. AAI 2015 will be an ideal platform for farmers, hatchery operators, feed manufacturers, input suppliers, manufacturers and suppliers of various aquaculture and aquarium implements, scientists and experts from around the world to update the latest developments in the field. Read more