BLUE PLANET Berlin Water Dialogues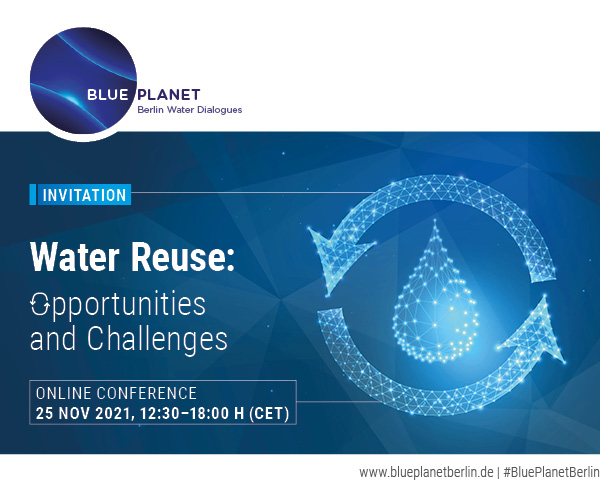 Register now! Invitation BLUE PLANET Berlin Water Dialogues November 2021 // Online-Event
It's time to rethink water reuse. Register now by entering the login code: RBP and secure your place at the international BLUE PLANET Berlin Water Dialogues event on November 25, 2021 – completely online.
BLUE PLANET Berlin Water Dialogues is a series of events that brings together the German and international water industry to discuss, debate and inform about concrete solution options and approaches to the worldwide challenges of global water management. The next edition will focus on Water Reuse: Opportunities & Challenges .
Immerse yourself in the virtual format and experience innovative ideas in live lectures, panel discussions and project presentations. Take advantage of the opportunity to actively participate in discussions and expand your network in personal conversations with entrepreneurs and scientists.
Participation in the event is free of charge. The event will be in English. For more information, visit the event website at https://blueplanetberlin.de