Brazil KIT Briefing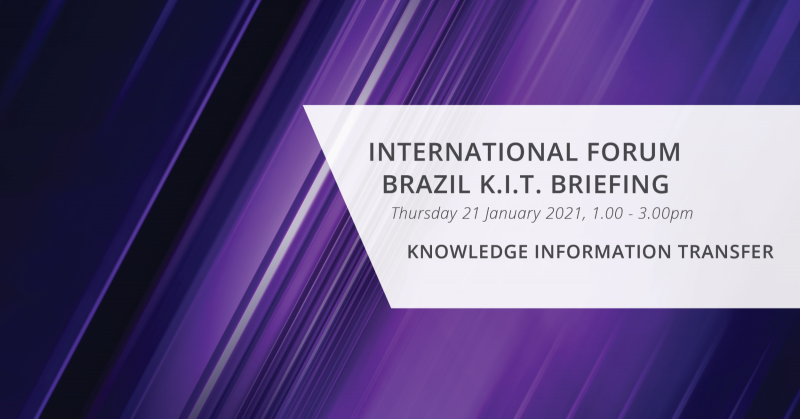 With the new Sanitation law introduced in Brazil continues to grow, and projected to grow in opportunities across the water and waste water sector worth almost 150 billion GBP, British Water and the International Forum are inviting UK companies to join the conversation around Brazil and these emerging projects. As part of the International Forum 'Global Series', this virtual 'Need-to-know' KIT (Knowledge Information Transfer) Brief information session is one of several consecutive events planned for 2021 aimed to support UK companies in growing their business across this vast country and continent.
In late 2019, the Brazilian Congress approved a progressive new sanitation law along with an updated legislative and regulatory framework which will not only improve the infrastructure, water and waste water sector across the country, it will also facilitate inward investment from international partners and encourage UK and global exporters to consider this exciting market.
Today, nearly 100+ million people across Brazil do not have access to proper wastewater infrastructure collection nor treatment, and over 30 million people don't have access to properly cleaned and safe drinking water. This interactive KIT Brief session will bring together experts from law firms in Sao Paulo, Brazil based LIDE UK and UK Export Finance, to discuss projects in the water and sanitation sector, regulatory information, financing and trends that make Brazil an exciting place to invest in.