California Water Summit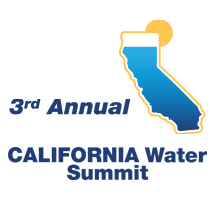 Investing in water assets and infrastructure is critical to California's future. Planned infusions of funding via California's statewide water bond will create a multitude of new project opportunities.
But there's still an enormous shortfall in the funding needed to fully meet California's existing and estimated future water needs – and so public sector stakeholders will need to find alternative solutions to meet their water goals. Assessing new opportunities & projects and meeting key players from across the water value chain is especially critical at this juncture.
At Infocast's 3rd California Water Summit, network and join the discussion with key regulators, municipalities, utilities, developers, investors, financiers, water technology companies, and other stakeholders in California water. Don't miss your chance to take part in California's growing water revolution!