CaribDA 2014 Conference & Exposition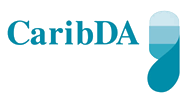 The Caribbean Desalination Association 's annual conference and exposition will take place on the 24th - 27th June 2014. The topic for this year is" Drought-Proofing the Caribbean "
New to the program this year is the Poster Session and Student Best Poster Award. Join us for the Joint CAWASA One-day Pre-Conference Workshop, " Disinfection Solution" held on Tuesday 24th June 2014. This Workshop includes: What is Water Disinfection, How Does Disinfection Work and Factors that Influence Water Disinfection . Separate registration fee is required.