Celebration of World Water Day-2017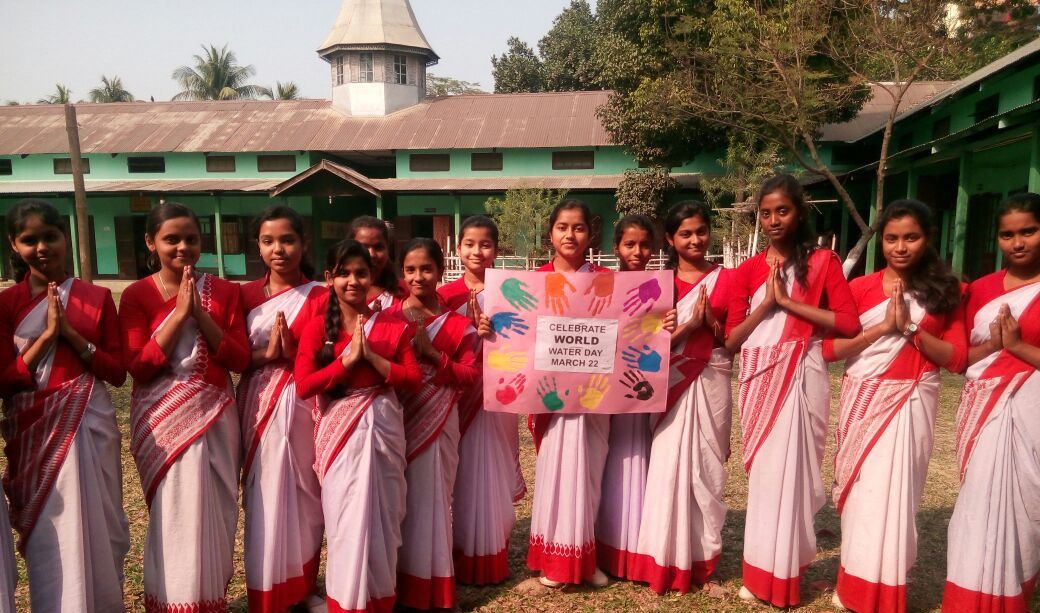 Celebration of World Water Day – 2017
World Water Day highlights a specific aspect of freshwater. Under the theme 'Water and Wastewater', the year 2017 provides an important opportunity to consolidate and build upon the previous World Water Days to highlight the symbiosis between water and wastewater in the quest for sustainable development.
UN-Water coordinates the World Water Day campaign and proposes a theme for each year. The World Water Day-2017 campaign is coordinated by UNEP, UN-Habitat, WHO and UNU, with the support of other UN-Water Members and Partners.
A daylong celebration of World Water Day-2017 is proposed to disseminate the importance and sustainability of this year's Theme as- "Reduce and Reuse Wastewater". The event is organized at Nagaon, Assam, India, under Green Police Initiatives, for focusing on WWD-2017 thematic awareness among the school and college students as well as the community. The preliminary activities are already started by the Green Police and efforts are being made for different community based applications to initiate practice on reducing and reusing wastewater.
The event organized at Nagaon Bengali Girls' High School will be started with a "Green Quiz" as an Open Quiz Competition on WWD-2017 Thematic Issues and their practices in community front, which will be followed by a Thematic Seminar to deal with the present situations, thereby to evolve suitable recommendations for practice among the community. A thematic Art Competition is also being organised, which will remain open for students for preparation of suitable presentation on home front. Students shall prepare an art form to focus any Thematic Issue of WWD-2017 and for this purpose they will be encouraged to discuss with their family members, friends, Teachers and other Sector Expert, so that such discussion may eventually facilitate wide circulation of the issues and practices.
Participants are likely to get an opportunity to learn more about the theme of World Water Day and how wastewater is perceived as a valuable resource in our society and its safe management as an efficient investment in the health of our ecosystems. Participants will also get a chance to listen to ideas for the community engagement campaign and provide feedback.
It is expected that the young Brigade of Green Police will be successful to generate meaningful awareness about WWD-2017, for eventual practice in the Community, in the long run.
--XXX--