Data & Decision Making: The Future of the Water Space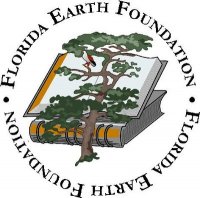 The term "big data" has clearly come into the limelight recently as the capacity of organizations that collect water-related data grows at an exponential rate. This conference looks at efforts, both nationally and internationally, to harness the mass of information collected in the water space and convert it to tools useful to make decisions that can efficiently manage systems, especially those that are coastal, that interconnect ecology, water resources and society. The interdisciplinary nature of this conference is intended to engage many areas of expertise as we grapple with mountains of information we are now capable of generating.
Keynote Speakers
Will Sarni, Director and Practice Leader: Water Strategy, Deloitte Consulting

Will is a hydrogeologist by education and early trade, which he turned into a fruitful environmental and sustainability consulting business for both the private and public sectors for more than three decades…and counting. He never lost his passion for the importance of water and has spent the last five years of his career focused on this important topic that is just now getting the attention it needs. Companies and organizations needing to look at their water strategy for the first time or through a new lens will benefit from Will's leadership in being both good water stewards and good businessmen and women. William's diverse client list includes Fortune 500 companies, multinational corporations and non-governmental organizations. He has managed complex projects throughout the United States, Europe and Asia, working with some of the world's most recognizable companies.
Steve Bourne, Atkins
Steve Bourne is North America Research and Development Chair at Atkins, one of the world's leading
design, engineering, and project management consultancies. His climate research, water resources decision support system design, and software development and training are helping to establish resilient cities that can react, recover, adapt, and transform to meet future needs. A key player in Atkins' Future Proofing Cities initiative, Bourne focuses on helping communities understand their city's strengths and risks, while building consensus and ownership of solutions. Active in national water resources and GIS communities, Steve also leads cross-disciplinary teams represented by academia, government, and private industry in developing resource management solutions. Steve's recent projects have focused on reviewing climate change impacts on the arctic, forecasting climate change impact on the 100-year storm in individual communities, enabling residents to design their own stormwater systems, and examining 100-year infrastructure cost forecasting and optimization.
Greg van der Vink , Princeton University and Novametrics
Greg is the Founder and CEO of Novametrics, a big data analytics firm that grew out of a series of advanced
research seminars he taught at Princeton University and was launched with an Innovative Research Award from the Secretary of Defense. He was named Princeton's 250th Anniversary Professor for Distinguished Teaching in 2000/01 and was awarded the Engineering Council's Excellence in Teaching Award in 2004. Dr. van der Vink received his Ph.D. in Geosciences from Princeton University. He has been a National Research Council Postdoctoral Fellow, a Congressional Science Fellow, and an International Affairs Fellow of the Council on Foreign Relations.
Tentative Agenda
Tuesday, December 8: Ecology and Big Data
8:00 Registration Opens
9:00 AM Welcome & Introductory Remarks - Jack Payne, VP, University of Florida IFAS
9:15 AM Keynote Address - Will Sarni, Deloitte Consulting. Live streamed at https://youtu.be/ELz0Ss7FVyw
9:45 AM Using Big Data for Ecology - Moderator, Tom Frazer, Director of UF's School for Natural Resources, Speaker, Hank Loescher, Program Developer for International Initiatives, National Ecological Observatory Network (NEON). Live streamed at https://youtu.be/ELz0Ss7FVyw
10:45 AM Break
11:00 AM Federal Perspectives on the Big Data Dilemma - Moderator, Ernie Cox, President, Family L;ands Remembered LLC, Gretchen Ehlinger, Acting Chief for Restoration and Recovery, US Army Corps of Engineers
12:00 PM Lunch with Greg van der Vink, Princeton University and Novametrics - What's all this Noise?
1:00 PM The Florida Earth Young Scholars - Integrating Data and Research from a Comprehensive Approach - Kelly Heber Dunning, Woods Hole Institute at MIT and Ann Siders, Woods Institute at Stanford University
2:00 PM Data and US Higher Education, Jay Martin, Director, OSU Global Water Institute, Kirk Hatfield, UF Engineering School for Sustainable Infrastructure & Environment
3:00 PM Breakout Groups with the question of "What do we need?"
Wednesday, December 9, Big Data and Water Management
8:00 AM Registration and Coffee
9:00 AM Keynote - Steve Bourne, Atkins - Making Data Fun. Live streamed at https://youtu.be/mqk7UPDizHA
9:30 AM An International Case Study - The Dutch Digital Delta Initiative - Joost De Haan, Delfland Water Authority. Moderated by Stan Bronson, Florida Earth. Live Streamed at https://youtu.be/mqk7UPDizHA
10:30 AM Break
10:45 AM Big Data and Decision Making in Practice - Akin Owosina, or Matahal Ansar, South Florida Water Management, Donna Page, Deputy Director, NOAA National Water Center, Al Karlin, Southwest Florida Water Management District, Sheri Brandt-Williams, St. Johns River Water Management District
12:00 PM Lunch with Danny Sanchez, Hotfix Earth
1:00 PM Water Data at the City Level - Karl Craig, Senior Systems Analyst, City of Tampa
2:00 PM Breakout Sessions
3:30 PM Adjourn