Dissolved Oxygen & Oxidation Reduction Potential Training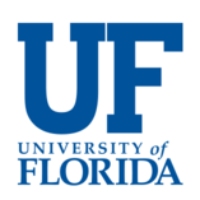 This one-day course is designed to offer the water or wastewater treatment plant operator some insight into the chemistry behind oxidation reduction potential (ORP) and dissolved oxygen (DO). The session includes descriptions of the meters used to measure ORP and DO, calibration techniques and meter maintenance. Oxygen uptake rate (OUR) is discussed as a process control tool that uses DO to help determine operating conditions in a activated sludge facility. Using the test results of all three process control tools to help troubleshoot a facility is also included. Demonstrations of meter use are included when and where allowed.
Instructor: Ron Trygar, CET
Ron is the Senior Training Specialist for Water and Wastewater programs at the University of Florida TREEO Center. Previously he was the Wastewater Process Control Specialist at Hillsborough County Public Utilities in Tampa FL. He has worked in the wastewater industry for more than thirty years in a variety of locations and positions. Ron became a Certified Environmental Trainer (CET) in 1998 and has since provided training for associations and regulatory agencies such as FDEP; FW&PCOA Short Schools; USABlueBook; FWEA sponsored training events and local school environmental programs. Working alongside the FDEP Northeast District, Ron helped begin the FRWA/FDEP joint operator certification review classes that are still given around the state today. Ron holds a Florida class A wastewater treatment operator's license and a Florida class B drinking water operator's license.