Drainage Flood Control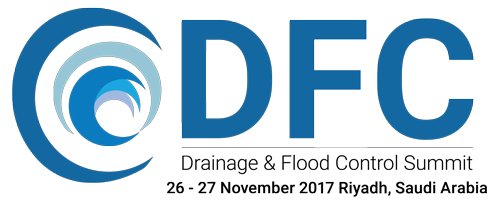 Rapid urbanization in Saudi Arabia is putting further strain in the existing municipal and civil amenities. There arises an urgent need for efficient management of resources and effectively designing an effective drainage and sewerage infrastructure to meet these needs. Torrential floods and rains in the region over the last few years have caused a lot of damage while uncovering the ineffective drainage systems in many parts of the country. There is also a necessity to recharge the depleting ground water by having efficient ways to harness water with proper distribution methods and drainage systems through effective regulation. Currently the storm water flood management and drainage contracts are worth $270 Million across the 14 governorates in Saudi Arabia. There is a need for developing strategies to develop a volatile drainage & storm water network to stay in tune with the future demands of the city.
Nispana's inaugural "Drainage & Flood Control Summit" scheduled on the 26 & 27 November 2017 in Riyadh, Saudi Arabia will bring the collective intelligence of stakeholders and also the acumen of visionary speakers in an effort to catalyse collaboration between the public & private stakeholders to exchange knowledge & share best practices for developing, refurbishing, operating and sustaining drainage chains for Saudi Arabia.