ECWATECH 2014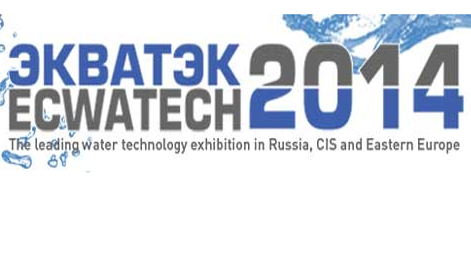 In the beginning of June 2014 more than 800 companies will get together for 4 days in order to present the latest achievements of water sector and plumbing systems . In crisis times exhibitions are especially relevant as they reflect conditions of the market swiftly and precisely. In crisis times trade fairs demonstrate to much extent their function of "a market mirror".
If a company takes part in a trade fair it is a sign of how it overcomes the crisis, that it is a reliable partner and it can be trusted.

Visit ECWATECH-2014 to:
see the objective view of water sector;
get truthful information about the latest tendencies and perspectives of development of the market and to avoid mistakes;
appraise how a company overcomes the crisis and to choose a really reliable partner;
understand which decisions are to be taken today already to develop successful business in future.
The situation changes quickly, keep the track of events!
ECWATECH is an excellent opportunity:
to get acquainted with new technologies of the world leading companies;
to compare at the shortest time lots of offers and to find an appropriate variant of solution to your tasks;
to choose and buy the necessary equipment;
to keep business contacts and find new ones;
to meet profile specialists and to know the answers to the questions of interest;
to get new knowledge.
Do not miss the biggest Water Forum in Eastern Europe.
Visit the trade fair together with your colleagues and partners.