Efficient Water Workshop, Seminar and Exhibition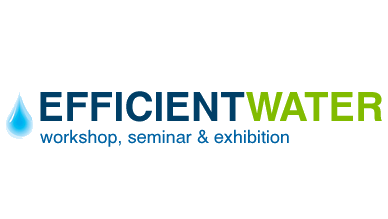 Faced with the tremendous challenges of climate change, population growth, increasing energy costs, aging infrastructure, water loss and regulatory targets, water distribution managers are continually seeking new ways of delivering water to their customers in an efficient, effective and affordable way. Innovative solutions are needed which make best use of available data and resources.
This is one of a series of seminars organised by Watercourse Events Ltd to share ideas between the UK water industry and initiatives from the International Water Association (IWA). There have been three successful Water Loss UK seminars in 2005, 2009 and 2012 to transfer knowledge of water loss management between the UK and the international water community. The 2014 event will bring a wider perspective, addressing the issues that impact on efficient management of distribution networks.
The Efficient Water Distribution seminar will be chaired by Mary Ann Dickinson, CEO of the Alliance for Water Efficiency based in Chicago, USA. Mary Ann is the current chair of the IWA Efficient Specialist Group.
The seminar will focus on the challenges - both now and in the future - facing operations managers and asset managers responsible for water distribution system.