Effluent & Water Management Conference and Exhibition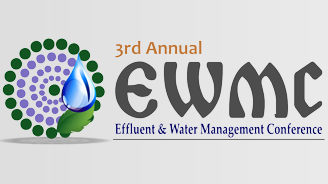 Building on the success of the 1st & the 2nd edition, both held under the patronage for the National Environment Management Authority Kenya, the Effluent &Water Management Conference and Exhibition - EWMC 2013 provides a platform that will steer and transform the water and sanitation sector in African countries by offering a more comprehensive conference and trade show on Africa's water industry bringing together the entire value chain of water, wastewater and recycling on one platform.
The forum sheds light on best methods and strategies that will support water and sanitation officials and decision makers in their strategic mission and objective of meeting the ever-rising demand for water in the region in a sustainable manner.
Key themes at EWMC 2013 will focus on the efficient conservation, provision and management of water in all forms. Participants will explore the best strategies and technologies that will develop water and sanitation supply and coverage as well as the potential financing and investment opportunities available for water project development.