Environmental Regulatory Compliance for Oil & Gas 2015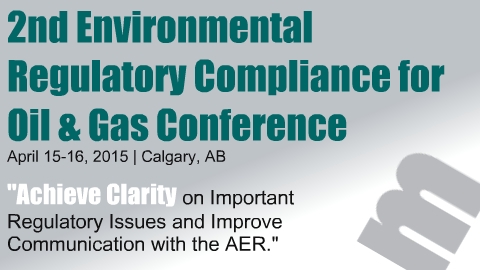 This elite marcus evans meeting provides a platform for oil & gas companies to get in-line with a streamlined regulatory program that will benefit their individual organizations, as well as the entire country. Case studies will cover the updates on key pieces of Federal and Provincial legislation impacting the oil & gas sector, specifically across the Western Canadian Basin.
Heads of Environmental Compliance, HSE and Regulatory Compliance in attendance will join their peers in discussion and come away with a compliance plan for the new AER initiatives and the Responsible Energy Development Act. In addition, attendees will leave the meeting with an increased knowledge of how to implement internal compliance systems for Aboriginal consultation requirements, Remediation and Reclamation, Waste Management Regulations, and increasing laws surrounding transportation of oil.