EU Green Week 2022 - Partner Events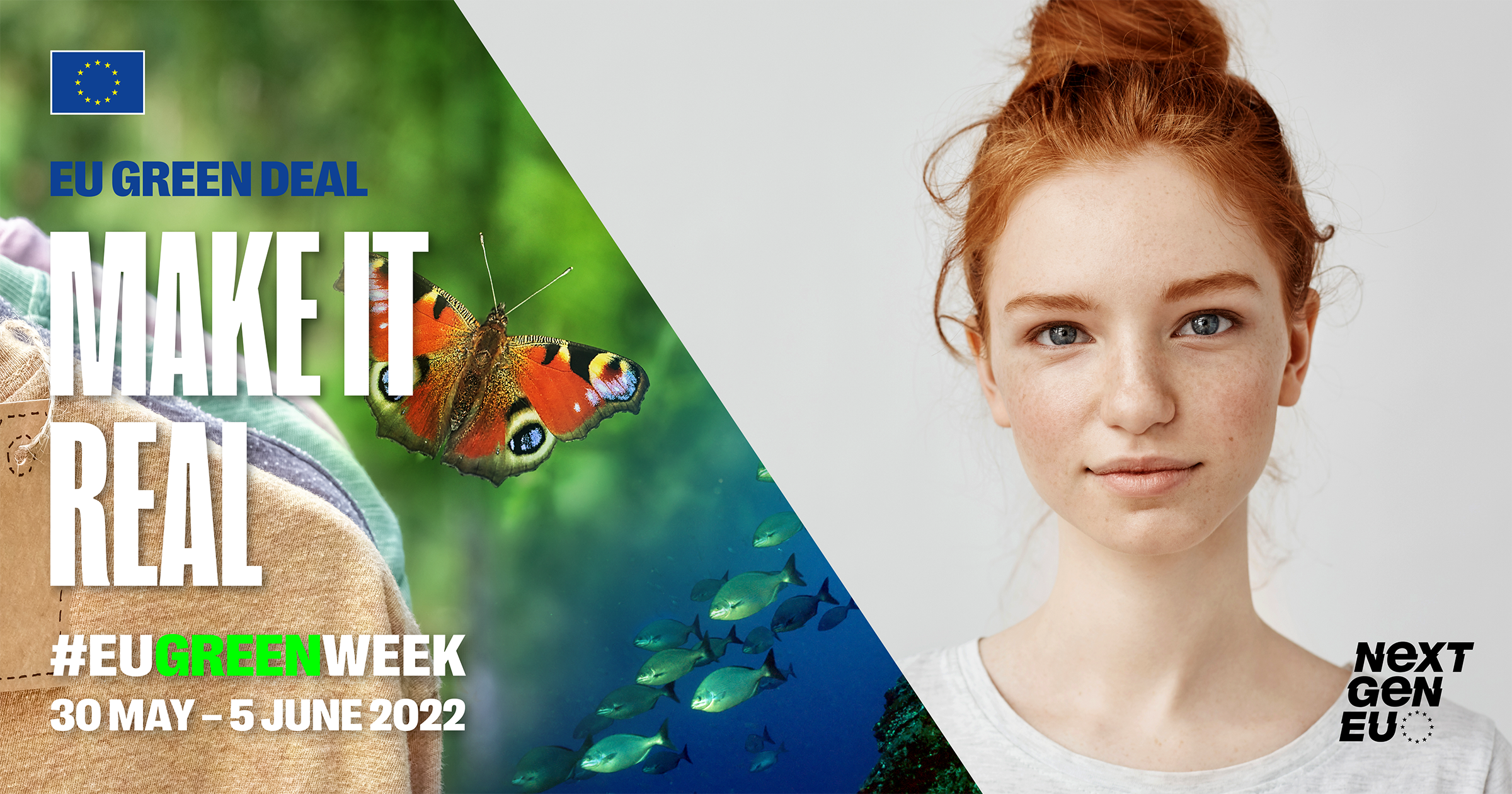 EU Green Week is the biggest annual event on European environmental policy. Taking place from the 30th May to the 5th June, EU Green Week 2022 will be an exceptional opportunity to engage with numerous stakeholders and interested citizens (that means you!) on how we can work together and play an active role in making Europe's future greener.
Are you organising an event in May-June related to environmental topics and policies? Could it fall under the EU Green Week 2022 theme: EU Green Deal – Make It Real ?
Your event can cover any kind of activity, from conferences and workshops to exhibitions, webinars, networking and online events. You choose what works best for your goals and target audience!
Make your event an EU Green Week Partner Event!
If you are interested, please read the guidelines here.
Register your event before 15 April 2022 and be part of the change to build a fair, prosperous, climate-neutral Europe by 2050!