Flood & Coast 2016 Conference and Exhibition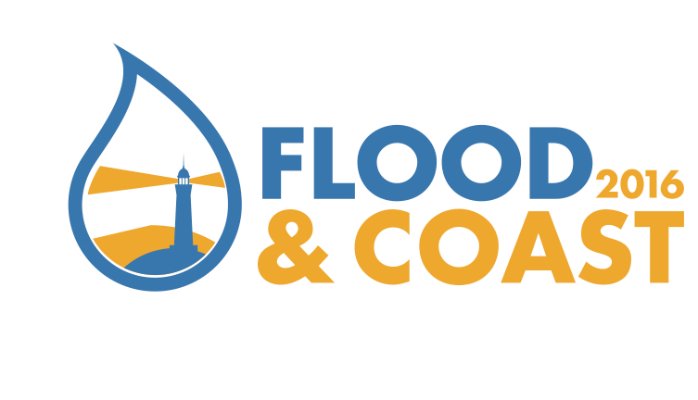 The advance conference programme for Flood & Coast 2016, 23-25 February in Telford, is announced today as visitor registration opens. See www.floodandcoast.com for details.
Led by the Environment Agency, the conference will bring together local authorities, owners of infrastructure, businesses and community groups to tackle the big questions relating to flood and coastal risk management (FCRM) today and in the future.
Responding to the overarching themes of risk, resilience and response, the three-day conference comprises 30 main sessions addressing FCRM, combining the latest thinking with the innovative approaches being delivered on the ground. The event broadens its appeal with the addition of sessions on major infrastructure, as well as the impacts of global climate change.
The main topics selected by the Environment Agency and industry advisory committee include:
· Modelling and forecasting
· Policy and strategy: the direction of travel in UK FCRM
· Best practices and lessons learnt from UK, European and international perspectives
· Major infrastructure and asset management – economics, funding, collaboration
· Scheme delivery
· FCRM communications
· What makes a good flood alleviation scheme?
· Resilience and incident management.
A strand running throughout the entire event is inspiring the next generation of graduates and recent engineers.
Speakers represent the Environment Agency, local authorities, IDBs, consultancies, contractors, major infrastructure owners, water companies, and universities. They will present at the conference in a variety of formats, including panel debates, formal presentations and posters.
Exhibitors at the event include specialists from across the entire supply chain delivering technology and solutions. Early bookings were received from industry leaders such as Royal HaskoningDHV, Van Oord, Volker Stevin/Boskalis/Atkins, CH2M, HR Wallingford, Mackley, BAM Nuttall, AECOM/Capita, Jeremy Benn/JN Bentley and Arup.
Details of the high-level plenary sessions, presentations in the exhibition theatre, "lunch and learns", association meetings alongside, and the Environment Agency Project Excellence Awards Dinner will be announced soon.
For all enquiries :
Email: info@floodandcoast.com
Tel: 0330 088 1417
Follow us on Twitter @floodandcoast