Future Drainage & Stormwater Networks KSA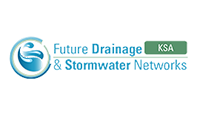 The Future Drainage & Stormwater Networks KSA is part of ACM's successful Drainage & Stormwater Networks series, which is held across the GCC.
The seminar serves as a platform to discuss the latest updates on the stormwater, flood management, drainage contracts worth $267m across 14 governorates in KSA, Riyadh Municipality's flood management projects, and Jeddah Stormwater Drainage Progamme Updated Masterplan. The Future Drainage & Stormwater Networks KSA 2017 will also discuss the requirements by KSA's leading project owners including Riyadh Metro, King Abdulaziz International Airport and Royal Commission of Jubail and Yanbu.
Bringing together the responsible government authorities, engineering and design consultants, contractors, sub-contractors, materials and machinery suppliers, this seminar will provide an excellent opportunity to exchange knowledge and share best practices for designing, constructing, refurbishing, operating and maintaining effective stormwater, sewerage and drainage networks for the Kingdom of Saudi Arabia.