Future Water Networks 2020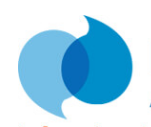 18 November @ 9:30 am
20 November @ 1:00 pm
Smart networks in an uncertain world.
Future Water Networks is going digital! Across three mornings between 18-20 November there will be six sessions with 50+ experts discussing:
Transformational change – the impact of COVID-19
Smarter sewer networks
Driving Innovation – smart networks and the supply chain
Achieving net carbon zero
Data led solutions
Encouraging new talent
Emerging technology
Bringing together people from all over the sector this year's event will be interactive, thought provoking and push forward the debate around managing the industries major assets. In particular, how do we use the existing data to 'see our networks'- how can we use this to drive new thinking?
Why register for this digital conference?
Time Management – Review high-value content on your own terms. Listen to the discussion as it happens and access all elements of the thought-provoking programme via the session recordings at a time that suits you.
Customisation – Make the event work for you. Contribute to the discussion through live Q & A sessions and polls. Interact with fellow delegates and industry expert speakers or listen and reflect on the relevant content, without comment, the choice is yours.
Targeted Networking – Connect and engage with a variety of like-minded water industry professionals. Discuss similar interests, challenges and goals that have brought you to the conference, all without leaving your desk.
Excellent Value for Money

£60 +vat – Future Water members & members of supporting organisations
£100 +vat – Non members
Pipes 'R' Us!
More speakers announced for Future Water Networks 2020
40+ industry speakers including:
Dr Piers Clark & Dr Jo Burgess,
Isle Group
Dene Marshallsay & Sarah Rogerson, Artesia Consulting
Andrew Tucker, Thames Water
Nicky Cunningham, University of Exeter
Maria Mandiniki, Mott MacDonald
James Hargrave, Anglian Water
Andy Godley, WRc
Jameel Marafie, Headlight
Jeremy Heath, SES Water
John Sammon, Scottish Water Horizons
Tom Swanson, Atos
Iain Naismith, IKT
Dr Katrina Flavell, Yorkshire Water
Damien Crawford, Stantec
Amanda Siqueira, Vapar
Joe Sanders, RPS Group
Dr Sarah Cotterill, University College Dublin
Phil Clisham, PClisham Consulting
Mike Jones, Infosys
Simon Tate, University of Sheffield
Peter Vale & Robert Wild, Severn Trent
James Brewer, Lanes Group
Jamie Jones, Portsmouth Water
Alex Barter, B4T
Wednesday 18 - Friday 20 November 2020
Six sessions over three mornings:
Transformational change – the impact of COVID-19

Smarter sewer networks

Driving Innovation – smart networks and the supply chain
View the current programmes:
Achieving net carbon zero

Data led solutions & e

ncouraging new talent & ideas

Emerging technology case studies