Global Water Leakage Summit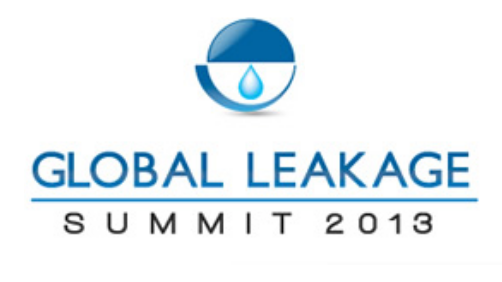 The 2013 Global Water Leakage Summit is the 6th in the highly successful series of international platforms for leakage practitioners and all those in the business of delivering improved efficiency for their particular water utility.
Delegates at the Summit will be able to:
- Meet, exchange ideas and discuss technical innovations with leading leakage, network and pressure management experts and specialists to examine solutions for driving leakage down even further.
- Learn about advancements in recognising leakage as a water company'skey performance indicator - and in creating an environment to further support leakage and NRW management.
- Gain insight into the latest thinking and regulatory reviews on the economic level of leakage (ELL), including the true value of water, and other regional influences like seasonal andweather effects.
- Understand how the well-established pressure/burst relationship can now be utilised to predict remaining pipe life and to defer capital expenditure on new pipe networks.
- Learn how internationalleakage managershave tackled water losses and leakage - andhave demonstratedsome spectacular results by integrating network monitoring, active leakage control and automatic meter reading.
- Listen to experts and water utility practitioners sharing their experiences of using innovative technologiesfor network monitoring, in-pipe leak detection and pipe condition assessment.
- Attend the speciality workshops to gain first hand experience of latest technologies for advanced pressure management and pump optimisation.