Global Water Summit 2015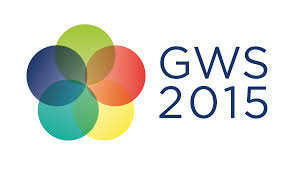 The Water Value Revolution
"Nothing is more useful than water: but it will purchase scarcely anything; scarcely anything can be had in exchange for it."- Adam Smith, the Wealth of Nations (1776)
2015's Global Water Summit will focus on the theme of the Water Value Revolution. The ambition is to determine water's key role in the future of sustainable economic growth and to revolutionise the role of water in the global economy.
Whatever your interest in water, you already know that it is increasingly important as an economic driver. Old attitudes and perspectives are changing, recognising the true value of water for business and for our cities - and opening up exciting new opportunities.
In Athens, we're looking at four major themes - finance , customer engagement , creating value in industry and water for growth . We'll be bringing together government and utilities leaders, senior executives from across the global water industry, pivotal corporate water users and investors - to explore ways forward and accelerate change.
Join the revolution at the Athenaeum InterContinental Hotel, Athens on April 27-28 2015.