Gulf Environment & Sustainable Development Forum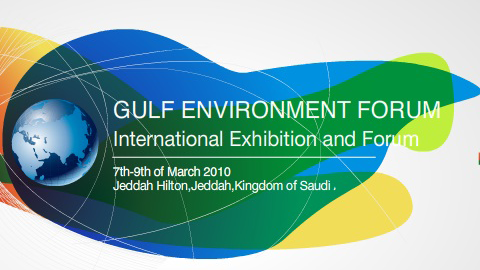 Held under the patronage of the Custodian of the Two Holy Mosques King Abdullah Bin Abdulaziz, GEF is Saudi Arabia's leading environment exhibition and conference.
GEF serves the entire environmentindustry, from waste management, renewable and energy efficiency, water and wastewater and holds three key platforms:
INTERNATIONAL EXHIBITION
The GEF exhibition represents your only chance to meet the entire industry under one roof.
STRATEGIC CONFERENCE
The GEF conference attracts Ministerial, Public and Private sector thought leaders across the environment scope.Saudi Arabia's leading platform to discuss environmental issues, legislation and strategy with some of the world's most powerful executives.
AWARDS
Taking place at the opening ceremony, two prestigiousawards will be announced to those companies who have shown outstanding environmental achievements.