GWI DesalData: Desalination & Reuse Markets 2020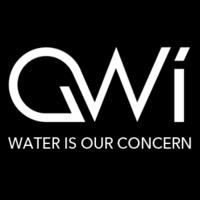 Join leading GWI DesalData analysts at 3pm BST on 13th August 2020 for a free Webinar
GWI DesalData: Desalination & Reuse Markets 2020.
We'll be providing a rigorous assessment of the global desalination & reuse market, analysing the next generation of breakthrough desal technologies, diving into the economics of desal and breaking down our new market forecasts to 2025. You can view the full list of topics below.
This is an excellent opportunity to access crucial market insights usually reserved for our GWI DesalData subscribers. Identify new business opportunities, pinpoint key markets and access cutting edge market intelligence. Register Now .
If you can't attend the webinar, please register anyway and we will send you the slides and a recording after the event has taken place!
T opics:
- The economics of desalination: how is sub-$0.40/m3 desalination achieved?
- The economics of brine concentration: how is high recovery RO set to shake up the ZLD space?
- Desalination technologies: where will the next generation of breakthrough technologies come from?
- Key desalination company rankings: who are the winners and losers from the past decade?
o Plant suppliers
o Project developers
o Project equity holdings
- Market forecasts to 2025:
o In-depth explanation of our new desalination forecast methodology
o Seawater/brackish water desalination capacity, capex and opex
o Installed reuse capacity
o Brine concentration capex