GWP Networking Meeting 2021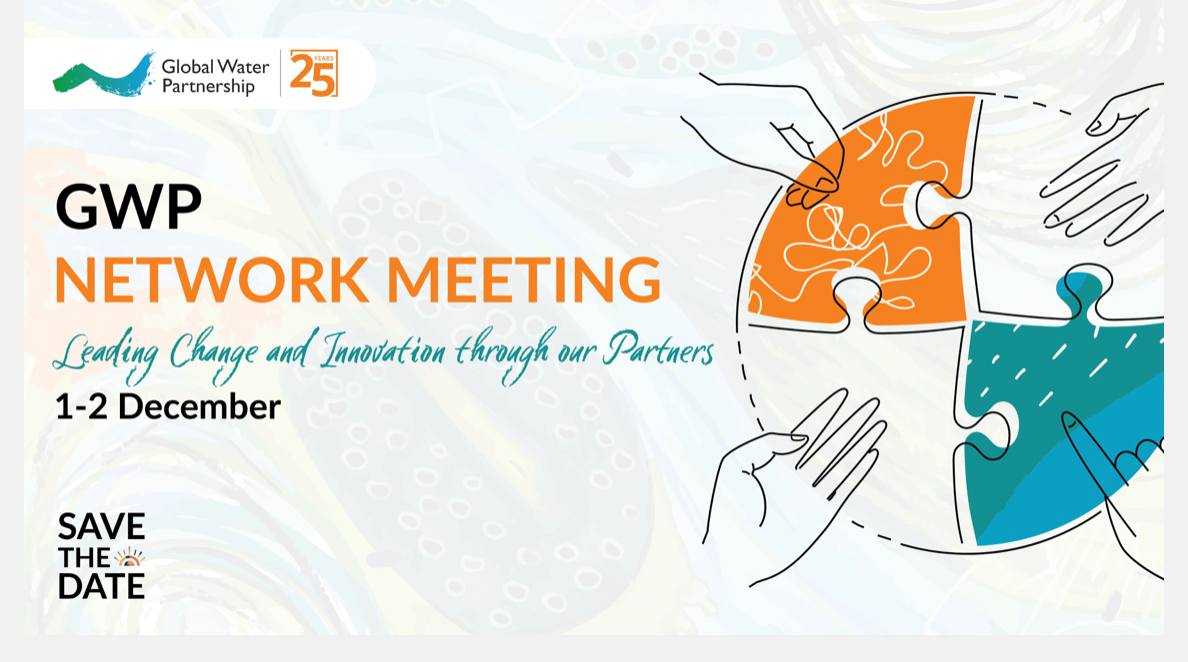 GWP Network Meeting 2021 - Please Join Us!
The 2021 edition of GWP's annual Network Meeting of Partners will take place online on 1-2 December, under the theme 'Leading Change and Innovation through our Partners.'
Last year's annual Networking Meeting of Partners involved over 500 participants, from more than 70 countries, who offered up innovative solutions to water challenges. Will you join us this year?
This is your opportunity to engage directly with other GWP Partners and with your GWP regional and global peers.
You will also have the chance to take a virtual tour of our exciting new GWP ToolBox – IWRM Action Hub during the event! This new innovative resource is an accomplishment to mark our 25th Anniversary, which we will celebrate during the Opening Session.
NETWORK MEETING 2021: FORMAT
The format has no region-specific sessions. All sessions are open to all regions , and you can join whenever it fits your schedule and time zone. Interpretation will be available in the plenary sessions (languages to be decided closer to the time) and, depending on demand, in the Breakout Groups.
The Network Meeting consists of ten sessions run over two days (1–2 December). Some of the sessions are on the same topic, but on different days, to allow for different regions/time zones to participate.
BREAK-OUT GROUP TOPICS
From source to sea: Healthy rivers, healthy oceans
Daring to lead: Youth and Women in water
Investing for change: Water and climate financing
Innovating with the private sector
Effective communication for advocacy: How to communicate grass-root initiatives and national governance processes
SCHEDULE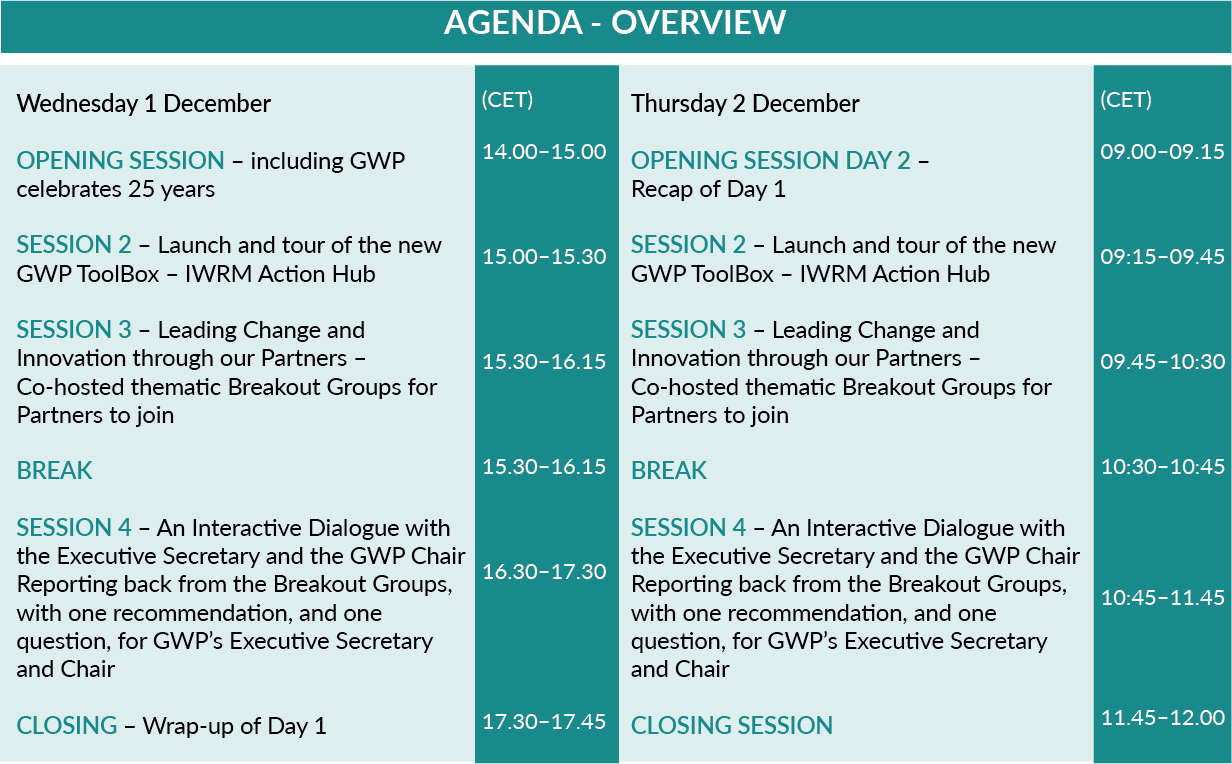 HOW TO JOIN
The 2021 Network Meeting will be a virtual event. To join, register here:
Registration – Day 1 (December 1)
Registration – Day 2 (December 2)