Headwaters to Ocean 2013 Conference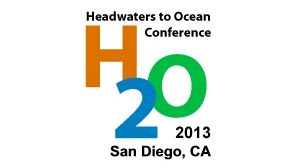 The 2012 Headwaters to Ocean "H2O" Conference was organized by the California Shore and Beach Preservation Association, the California Coastal Coalition, the Southern California Wetlands Recovery Project, the Society of Wetland Scientists - Western Chapter, and the Tijuana River National Estuarine Research Reserve Coastal Training Program.
The2012 conference programconsisted of roughly 120 presentations with the latest information relating to coasts, oceans, beaches, wetlands, rivers and watersheds.The program is posted here.
The 2013 H2O Conference will be held May 28 through May 30 at the same location as the 2012 conference.