HSE for Unconventional Oil & Gas 2015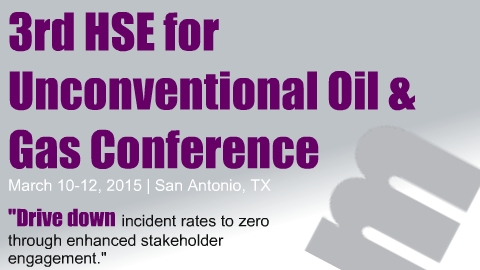 The marcus evans 3rd Annual HSE for Unconventional Oil & Gas Conference is a highly intensive, two-day meeting bringing together leading health and safety professionals from unconventional oil and gas operating companies to benchmark, network, and share lessons learned and best practices in the ongoing management of HSE programs.

Attendees will benefit from 15+ single-track case study presentations focused on HSE aspects including, exposure monitoring, integrated HSE management systems, contractor management, motor vehicle safety programs, process safety, drilling and fracturing operations, emission controls, injury prevention techniques, and more.

Due to the intimate and interactive setting, attendees will find they walk with a list of practical steps to strengthen their HSE management programs and prioritize performance improvements.