ICULTA 2021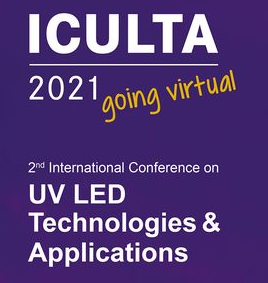 The International Conference on UV LED Technologies & Applications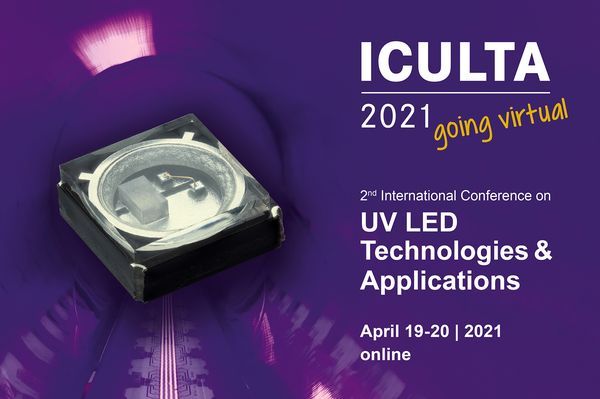 ICULTA 2021 is the second in a row of conferences on ultraviolet light emitting diodes (UV LEDs) and their multiple applications. It brings together experts from science and industry to crosslink and to discuss related issues.
The conference gets its unique character by covering the whole value chain: It will highlight the state-of-the-art of UV LED technology, integration of UV LEDs into modules and systems as well as their application in industry and research. Opportunities and challenges with respect to applications in water treatment, advanced oxidation processes, air and surface disinfection will be discussed as well as emerging applications in the areas of medicine, life sciences, curing, sensing, horticulture, analytics, and other fields. Additionally we look forward to the opportunity to discuss the impacts of COVID19 on UV LED technology solutions.
Due to the Corona pandemic ICULTA 2021 is going virtual from April 19 to 20, 2021.
BE PART OF THIS EVENT!
ICULTA 2021 Sponsors