India Clean Seas 2016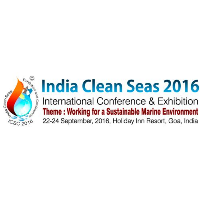 India Clean Seas is an International Conference & Exhibition that will take place in Goa, from 22-24 September 2016.
Conference Focus to:
promote the transfer of information between the designated areas.
establish an in-depth profile of marine/coastal areas for conservation of habitat/species.
explore, survey, investigate, chart the marine resource to provide a management framework.
develop an integrated coastal zone management system.
improve marine environmental contacts and co-operation.
promote the sustainable development of the region.
improve nature conservation.
For more information, please, see the India Clean Seas 2016 brochure in attachment.