Indian Ocean Futures Conference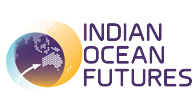 The Indian Ocean basin is rapidly becoming a powerhouse of economic, social, cultural and political development. The countries and populations around the Indian Ocean rim are already experiencing profound change.
Indian Ocean Futures 2014 brings together academics, government, industry and communities to identify these changes and discuss the challenges for the future of the region and its peoples.
Join us in March, 2014 on the shores of the Indian Ocean in the historic port city of Fremantle for an opportunity to present, discuss and further new approaches to the region, its potentials, challenges and peoples.
The conference is particularly interested in papers that address present and future interrelationships, connections and compatibilities between three major themes and the sub-topics in each:
CULTURE
communities, identities, texts, communication, the arts, tourism
SUSTAINABILITY
environment, climate, ecology, health, resources, spaces
SECURITY
food, energy, borders, human rights, populations, education, climate, environmental
The conference will include a CREATIVE PROGRAM of performances, exhibitions and displays as well as social events and tours.