Indo-UK Workshop on Nano-Biomaterials for Water Purification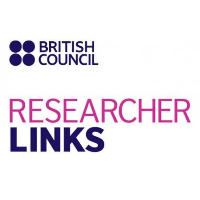 Under the Researcher Links scheme offered within the Newton Fund from the British Council, Dr Durai Prabhakaran Raghavalu Thirumalai (Bangor University, Bangor, UK) and Professor Sabu Thomas (Mahatma Gandhi University, Kottayam, Kerala) will be holding a workshop on nanomaterials for water purification in Kerala, India from 12–16 December 2016.
Advances in nanoscale science and engineering suggest that many of the current problems involving water quality could be resolved using nanosorbents, nanocatalysts, bio-active nanoparticles, nanostructured catalytic membranes and nanoparticle enhanced filtration among other products and processes from the development of nanotechnology. Recent developments in technology have resulted in breakthroughs in wastewater treatment for reuse. This progress includes membrane technology, which has emerged as a significant innovation for treatment and reclamation, as well as a leading process in the upgrade and expansion of wastewater treatment plants. Membrane filtration technologies form a promising avenue of research and innovation to provide effective and lasting solutions for adequate supplies of water of suitable quality to meet human, environmental and industrial needs. Our intention is to bring together the experience from India and UK researchers in order to discuss these topics and new targets in materials and chemistry for water purification.
Early Career Researchers from the UK or India are now invited to apply to attend this workshop. All travel and accommodation expenses will be covered by the Newton Researcher Links programme.
The workshop will provide a unique opportunity for sharing research expertise and networking. During the workshops early career researchers will have the opportunity to present their research in the form of a short oral presentation and discuss this with established researchers from the UK and partner countries. There will be a focus on building up links for future collaborations and participants selected on the basis of their research potential and ability to build longer term links.