Industrial Wastewater Treatment and Management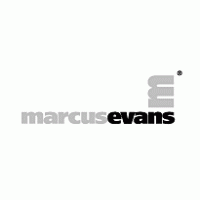 Rising environmental concerns about pollution and depleting clean water sources as well as the passing of strict regulations is driving organisations to focus and invest more of their resources into wastewater treatment and management. Larger focus is on technology development and upgrading wastewater treatment plant leading organisations to explore innovative technologies and more efficient operating processes.
This course is designed to train operators in the practical aspects of operating and maintaining wastewater treatment plants, emphasising on safe practices and procedures. You will have the opportunity to analyseand solve operational problems such as sludge treatment, nutrient removal and solids management.
If you are looking for the answers on how to attain and maintain excellence in wastewater treatment and management, this is a workshop you cannot afford to miss! Attend this workshop and gain expertise ininnovating your wastewater operations and turning waste into useful resources and energy.
Approved by Environment Institute of Malaysia (EiMAS) - Department of Environment (DOE) as part of the Continuous Professional Development (CPD). Total CPD points: 12 points.
This event also features an Opening Speech on the New Self Regulation (SR) by:
Rohimah Binti Ayub
Senior Principal Assistant Director, Assessment Division
Department of Environment Malaysia
Key Topics
Revisiting Standards and Regulations of Wastewater Treatment and Recycling to Achieve High Quality Control of Wastewater Discharge
Nominating the Most Suited Technology for your Plant
Chemical Use and Application in Industrial Wastewater Treatment
Minimising Running Costs of Wastewater Treatment Plants to Ensure Greater Performance
Adopting Wastewater Recycling Methods as an Option to Potable Water and Non-Potable Water