Innovate 4 Water - Abuja 2018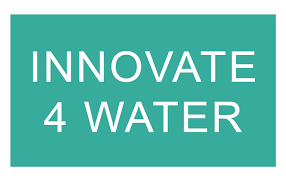 "Innovate 4 Water" in Abuja will bring together diverse water stakeholders (e.g. entrepreneurs, investors, large and small companies, ICT companies, agribusiness sector, non-governmental organizations, UN agencies, incubators) that are contributing toward the achievement of United Nations Sustainable Development Goal (SDG) 6: Clean water and sanitation for all people.
This event will leverage the joint experience of Zenith Projects water Ltd. and Waterpreneurs with its series "Innovate 4 Water".
EVENT OBJECTIVES
The "Innovate 4 Water" forum is a concept curated for the following reasons;
To match-make all water stakeholders (water entrepreneurs, investors, consultants, NGOs, Donor agencies)

To foster development & and innovation in water technology & engineering

To promote business models that will help deliver on the vision of sanitation, hygiene and water for all in west Africa

To bring all water stakeholders in the region together to catalyze beneficial collaborations

To create awareness about the need for sanitation, hygiene and water for everyone in the region