InterBev Process 2015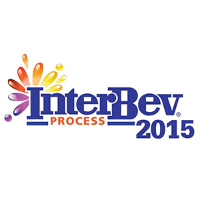 lnterBev Process will be co-located with the largest food/beverage processing event in the U.S., PROCESS EXPO and the International Dairy Show. lnterBev Process will launch September 15-18, 2015 in Chicago, IL (McCormick Place).
InterBev Process will occupy 12,500 square feet, featuring approx. 100 exhibiting companies. The 3 combined events will bring together over 1,000 exhibiting companies and 21,000 attendees. lnterBev Process exhibitors will have access to the PROCESS EXPO attendees which include decision makers in engineering, R&D, production, operations, sanitation, sales & marketing as well as CEOs, owners and corporate management.