InterFLOOD Asia 2018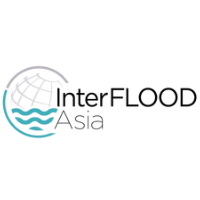 InterFLOOD Asia is all about mitigating and managing the potentially catastrophic impacts of flooding on vital infrastructure, including water, energy, communications, agriculture and transport, as well as vital social infrastructure such as health and education.

Co-located with the highly successful InterMET Asia meteorology and extreme weather event - now in its 5th year - InterFLOOD will comprise an international trade exhibition, a high quality dedicated conference, and free to attend workshops.

It is aimed at those public, commercial and financial organisations with responsibility for designing, planning, funding and constructing resilient and adaptable infrastructure and related early warning and management systems, as well as suppliers of flood mitigation and disaster management products and services.
Part of a co-operation framework with the World Bank and Global Facility for Disaster Reduction and Recovery (GFDRR).