International Conference on Water Cooperation for Sustainable Development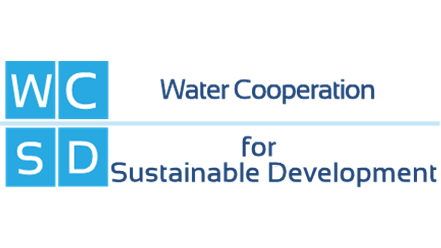 Invitation by the NWRC President, Prof Dr Mohamed Abdel Motaleb
The National Water Research Center (NWRC) of the Ministry of Water Resources and Irrigation of Egypt in cooperation with UNESCO is honored to invite all stakeholders of the international Community, including national governments, national and international organizations, non-governmental organizations, and the private sector to get together in Cairo, capital of Egypt, from 15 - 17 November, 2013 to participate in the International Conference on Water Cooperation for Sustainable Development (WCSD) by the occasion of declaring 2013 the International UN year for water cooperation.
Besides the efforts to face its water challenges, Egypt is continuously doing its best to promote the water cooperation in the international community as multi-dimensional in nature and encapsulates cultural, educational and scientific factors, as well as ethical, social, legal, institutional and economic dimensions.
It should be clear that not only one-dimensional solution can face the water challenges and fulfill the food security worldwide. However, multi-dimensional measures should be implemented. Therefore, the International Conference on Water Cooperation for Sustainable Development has many dimensions being Water Diplomacy, Conflict management, Implementation of Conventions, International Laws, Economic, Institutional, Trans-boundary Water Management. In this context, experts, researchers, professionals and decision-makers from all countries are invited to join the conference and get together in a professional platform. In addition, to exchange knowledge and experience to promote water cooperation, facilitate the multidisciplinary approach, and develop a common understanding of the needs and challenges on global scales.