International Seminar and Workshop on Hydrography 2013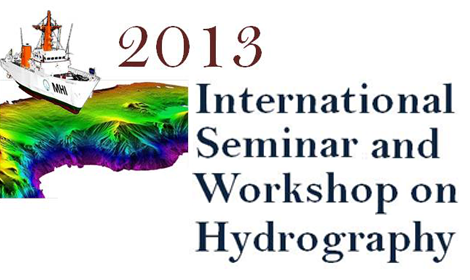 Hydrography, as the branch of science which is dealing with measurement and description of the nature and configuration of seabed and the dynamics of water bodies is important in any aspect of maritime and coastal development.
It is related to basic knowledge of the geographical, geological and geophysical features of the seabed and coast, as well the currents, tides and certain physical properties of the sea water.
In brief, Hydrography, as defined, is the key to progress on all maritime activities, normally of great national economic importance.
Therefore, the development of science, technology as well as human resources in hydrography in the world, particularly Indonesia and ASEAN region to support sustainable development planning and maritime industry will be identified and explored in this seminar.
The seminar will feature oral and poster presentations. Seminar participants are welcome to share their experience on hydrography and related works. Scope of the paper's topic are, but not limited to:
Nautical Charting
Digital Mapping and Marine Information System
Coastal and Marine Remote Sensing
Marine Cadastre
National and International Boundaries
Laws and Public Policy
Marine Disaster Management
Coastal Engineering and Harbour Management
Offshore Industry
Inland Waters and Watershed
Oceanography, Meteorology, Marine Geology and Geophysics
Human Resources for Marine Industry