International Workshop on Physical Processes in Natural Waters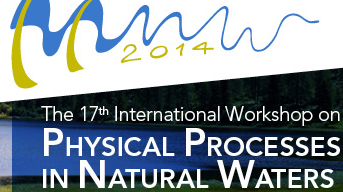 The focus of the PPNW workshops is the physics of inland and coastal water bodies and their interactions with the physical and biogeochemical processes that control water quality , ecosystem function, and the services such systems provide. The workshops traditionally cover a broad spectrum of scientific topics. Besides general topics, the Trento workshop will pay special attention to the coupling of physical and ecological processes and water quality in alpine and peri-alpine lakes .
PPNW is an open workshop , actively seeking to expand contacts with neighbouring fields such as physical oceanography , the atmospheric sciences, and engineering. With 40 to 60 participants and a small number of invited speakers, the PPNW meetings are characterized by their active workshop atmosphere and a comfortable time frame for presentations and discussion.