IWA Leading Edge Conference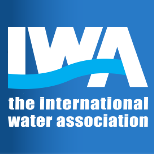 The leading edge technology conference (LET) is devoted to innovation in the field of water technology, allowing to bring research and development to rapid practical application. This IWA initiative improves the instruments for water management, and widens their scope - with a focus on integrating urban water systems and river basins.
By bringing together leading researchers, technologists and water managers from all over the globe and enhancing co-operation, a considerable contribution is made to provide safe water for everybody. As it becomes clear that traditional approaches are no longer adequate to deal with water availability in the face of a growing population and urbanisation in many regions, new and more efficient methodologies for water management methods are necessary to solve the increasingly pressing environmental problems.
LET is an IWA "think tank" to develop solutions to these challenges, and combines the ideas and results of leading scientists with water industry practicioners, connecting the global with the local.
LET fosters new and ground breaking ideas, and their integration into practical progress - re-shaping the future. This conference attracts all those who need to protect water resources and provide environmental services, anticipating future developments for the water sector.
The 2016 LET taking place in Jerez, Spain - after 2015 in Hong Kong, and 2014 in Abu Dhabi – complements the technological approaches of urban water management between megacities, smaller towns and rural environments, driven by the diversity of climatic conditions and the natural and human environment.
Jerez is in the province of Cadiz, from where Columbus sailed 500 years ago. This city was selected to provide the bridge towards the Americas, and to attract experts from the Mediterranean region, which is facing great water challenges – and showcases the integration of water between agriculture and cities. Come and have a taste of it at LET 2016.
-Helmut Kroiss, IWA President