IWA Leading Edge Technology 2015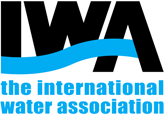 The leading edge technology conference is an IWA initiative to increase and expand the global toolbox for water management with a focus on urban water systems and river basin management . LET is devoted to research and development in the field of water technology, but also to speeding up the practical application of successful new ideas. It aims to bring together leading researchers, technologists and water experts from all over the globe to enhance co-operation, and to make a marked contribution to the goal of providing safe water for everybody.
There are solid indicators that traditional water solutions are no longer sufficient to cope with water availability, urbanisation and population growth in many global regions. Without new and more efficient technology and management methods it will not be possible to solve increasingly pressing water problems. LET is an IWA "think tank" finding the solutions to these challenges. LET connects the ideas and research of leading scientific community members with water industry experts, in doing so it connects the global with the local. The 2014 LET taking place in Abu Dhabi and in 2015 in Hong Kong, well illustrate the differences in technological approaches needed for urban water management due to climatic conditions and the natural and human environment.