IWA Water and Development Congress and Exhibition 2015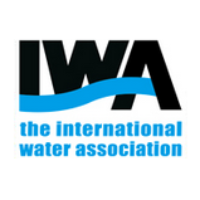 From Water Conflict to Cooperation and Development
What are key success factors for scaling-up successful local water service initiatives? How to develop needed regulation and the regulatory authority for the water sector? Can water actors move beyond national and regional issues?
Turning the Tide on Water Resources
What are effective schemes of sustainable water resource management for farmers and industry to invest in? How to manage and control groundwater abstractions in large areas? How can cities connect to their hinterland and become a viable partner in investing in wise water management?
Rapid Urbanization as Driver for Sustainability and Resilience
How do we turn urbanisation into a force for rapid expansion and improvement of water and wastewater services? What are successful and scalable initiatives that can be replicated?
New Business Models for Water and Sanitation Services
What are successful and replicable models for water and sanitation service delivery in slum areas? How to ensure new urban developments have quality services while treating wastewater to environmental and health standards?
Water & Cleantech as Opportunity for Growth and Development
What is the potential for further developing wastewater – energy capture schemes in developing countries? How do the latest mobile APPS transform the water sector? How effective are decentralised wastewater – energy capture schemes?
Growing Professional and Sector Wide Capacities
What are successful models to organise the water sector professionals at the national level? How to stimulate cooperation between research institutions / universities / vocational training institutes and water operators?