IWA WATER LOSS 2016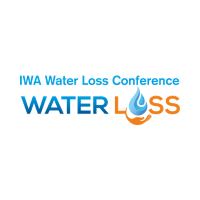 Bangalore, February 03, 2016: The 8th edition of IWA WATER LOSS 2016 reached the end of Three day Marathon on high note today. The event was organised by International Water Association (IWA), Indian Water Works Association (IWWA) and MM Activ Sci Tech Communications supported by Bangalore Water Supply and Sewerage Board (BWSSB) and Karnataka Urban Water Supply and Drainage Board (KUWSDB).
The Conference with its theme "Towards MINIMUM LOSSES through Technologies; Proactive Policies and Sustainment" was addressed by over 120 International Speakers across 26 sessions with over 700 delegates. The event witnessed the participation from over 38 countries South Africa, India, Israel, United Kingdom, United Arab Emirates, Korea, Spain, USA, Canada, Netherlands, Hungary, Portugal, Italy, Croatia, Malaysia, Jordan, Philippines, Singapore, Switzerland, Germany, France, Ghana, Morocco, Bahamas, Romania, Australia, New Zealand, Japan, Denmark, Cyprus, Austria, Albania, Nepal, Bhutan, Malaysia, Srilanka. The event had participation from over 12 water boards of India including Delhi, Guwahati, Rajasthan, Tamil Nadu, Andhra Pradesh, Telangana, Madhya Pradesh, Maharashtra and many more.
The Exhibition had participation of over 40 organisations. The exhibition brought the latest technologies from across the world related to Leakage detection, Pipe laying & pipe fusion, Pressure control, Advanced Metering, IT interventions for smart water management, etc.
Leading Organizations from the sector L&T construction, Suez Environment, VA TECH WABAG, Grundfos Pumps India Limited, IVL Flow Control, Mcelroy, NJS Engineers, Veolia, ARAD Group, ITRON, Ranhill Water Services, Indian Hume pipe Company, ch2m HILL, Gutermann-Detector India, Infosys, Wipro, IBM, Durga Valves, Taisei International, along with Bangalore Water supply and Sewerage Board (BWSSB) and Karnataka Urban Water Supply and Drainage Board, Asian Development Bank, World Bank, many more along with International Delegations participated in the event with over 2000 business visitors to the exhibition.
The Highlight Program of the event was the CEO and Water Boards Conclave having the leaders from Industry and Policy Makers addressing on the core theme of the event. The session was moderated by Mr. Ganesh Pangare IWA Regional Director Asia Pacific and the panelists included representatives from IWA, Grundfos Group, NJS Engineering, L&T Construction, Maharashtra Water Resource and Tamil Nadu Water Investment Company Ltd. The other highlights included the Session on Smart Funding for Cities; Water Leaders Forum, and other leading sessions addressed by leaders.
The third day of the conference began with a sessions on Contract Management which was chaired by Mr. Andrew Donnelly and Water Saving Considerations as moderated by Prof. Mohan Kumar. The primary objective of the sessions was to establish a sustainable non-revenue water management capability to deliver long term commitments.